Jaipur Chapter
Aim – To provide scholarships to marginalized students for college/ advanced courses/ professional
courses in Jaipur / Rajasthan headed by Ms. Preeti Mehta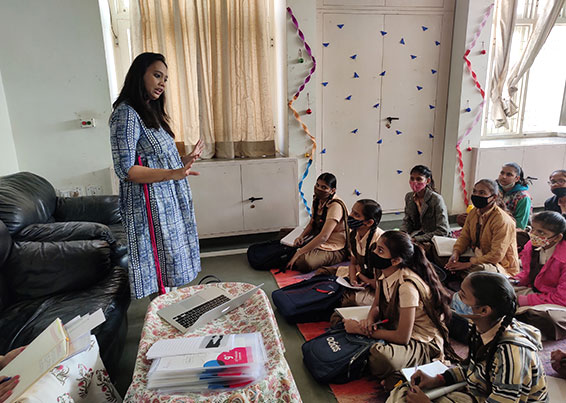 Background of the Project
The project rationale originated from the need to provide Scholarships to students for higher education.
After having made major strides in the area of education for marginalized children we at Gunjan Foundation wanted to expand our horizons even more to be able to reach out to a larger number of students and to help alter their lives for the better. So, we decided that another way of reaching out to and helping more students would be by way of providing scholarships for professional courses to underprivileged
students many of whom are unable to afford the fees and other charges of advanced and professional courses. Many children have dreams of careers in medicine or engineering but are unable to afford the steep monetary requirements of these courses.
To enable such needy students to realize their dreams we have decided to start a Chapter of Gunjan Foundation in Jaipur with the sole intent of disbursing scholarships.
Over the past five years we have already aided 4-5 students and helped them to complete their professional courses but now we want to do this on a larger scale. We have identified Rajasthan as the state where we would like to establish ourselves and would like to operate out of Jaipur as it is close to Delhi and commuting to and fro to manage things is quite simple.
Program Findings
There is a need for scholarships for higher education that will arm students and help them in securing good jobs as they are unable to cope with the finances on their own. Their home environment and parents are unable to help much with financial assistance.
Project Management Section
The Foundation has started a new chapter of Gunjan in Jaipur for Rajasthan students and in future we will expand this all over India.
Project Design and Implementation
To provide scholarships for advanced education to the neediest students who have the desire to achieve but can't afford the expenses. We want to fulfill the dreams of such children. We have been providing scholarships for advanced education for the past five years.
The following students are being sponsored by us for higher education:
In 2021, we sponsored Monika Kumari Meghwal in Rajasthan College of Engineering for Women for B.Tech and now sponsoring Manijar Mandal in ICFAI University, Jharkhand.
Jaipur Board has selected 5 girls from Shalini Program for providing them scholarships for courses such as B.Pharma and BCA. The scholarship shall be given to deserving candidates from government schools.
Also, providing a scholarship to Chanchal for an IIT Jodhpur course and Sonakshi Meena for MBBS.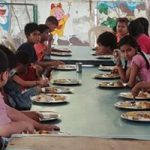 Equipped Library
A library was set up through the P B Ranka Foundation in Devnarayan Girls Hostel. We provided curtains, chairs, led lights, books, tables, etc.
English & Computer Courses
During the summer break, English speaking classes and computer training classes for 40 students were organized, with a certification from Rajasthan Government. These were supported by Xavier's Alumni through Mrs. & Mr. Kochar. Out of these 2 courses, Gunjan was paying for the English classes only.
Apart from this, the Jaipur Chapter is also sponsoring 2 girls for Tally software course, so that they can develop new skills.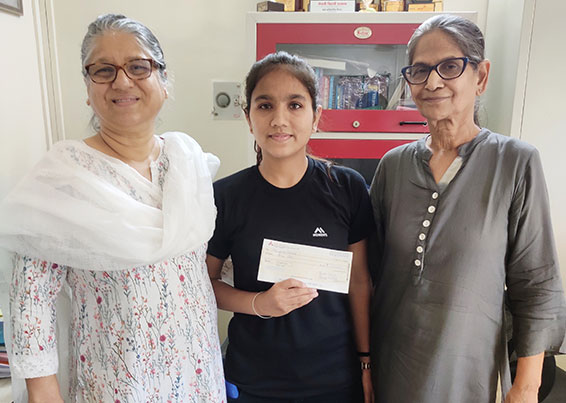 Counselling and Personality Development
We have provided counselling and personality development classes for Shalini students. These are being conducted by Ms. Harsha Rohit under the aegis of Gunjan Foundation. The classes and counselling both are doing well and there is a great demand for them.
Capacity Building (Constitution)
To take this project to the next level we have conducted one meeting and are planning to follow up on:
Committee Members for the Jaipur Chapter:-
Ms. Preeti Mehta (President)
The selection committee for the selection of the students for scholarship
Justice J.K.Ranka (Retd. Judge of High Court Rajasthan)
Mr. Satish Mehta (Retd. IFS)
We are thankful to:-
Mr. Rajinder Kumar Aggarwal
Mrs. Laxmi Ranka (Taurus Home Furnishing Pvt. Ltd.)
Mr. Satish Mehta (Modern Insulator Ltd.)
Ms. Preeti Mehta (P B Ranka Foundation)
Justice (Retd.) G.S. Singhvi